Quality Home Remodeling in
Olmsted Falls, OH
Are you considering renovating your kitchen, bathroom, or house? Or you may have a more manageable project you want us to do. You are welcome to send us an email or give us a call if you would like a free estimate. We are eager to assist you in resolving any issues that you may be experiencing at your residence.
We are licensed general contractors who collaborate closely with you and move your project forward step by step, from the idea stage to the production phase. We promise to provide you and your loved ones with high-quality home remodeling completed on time and within the allotted budget!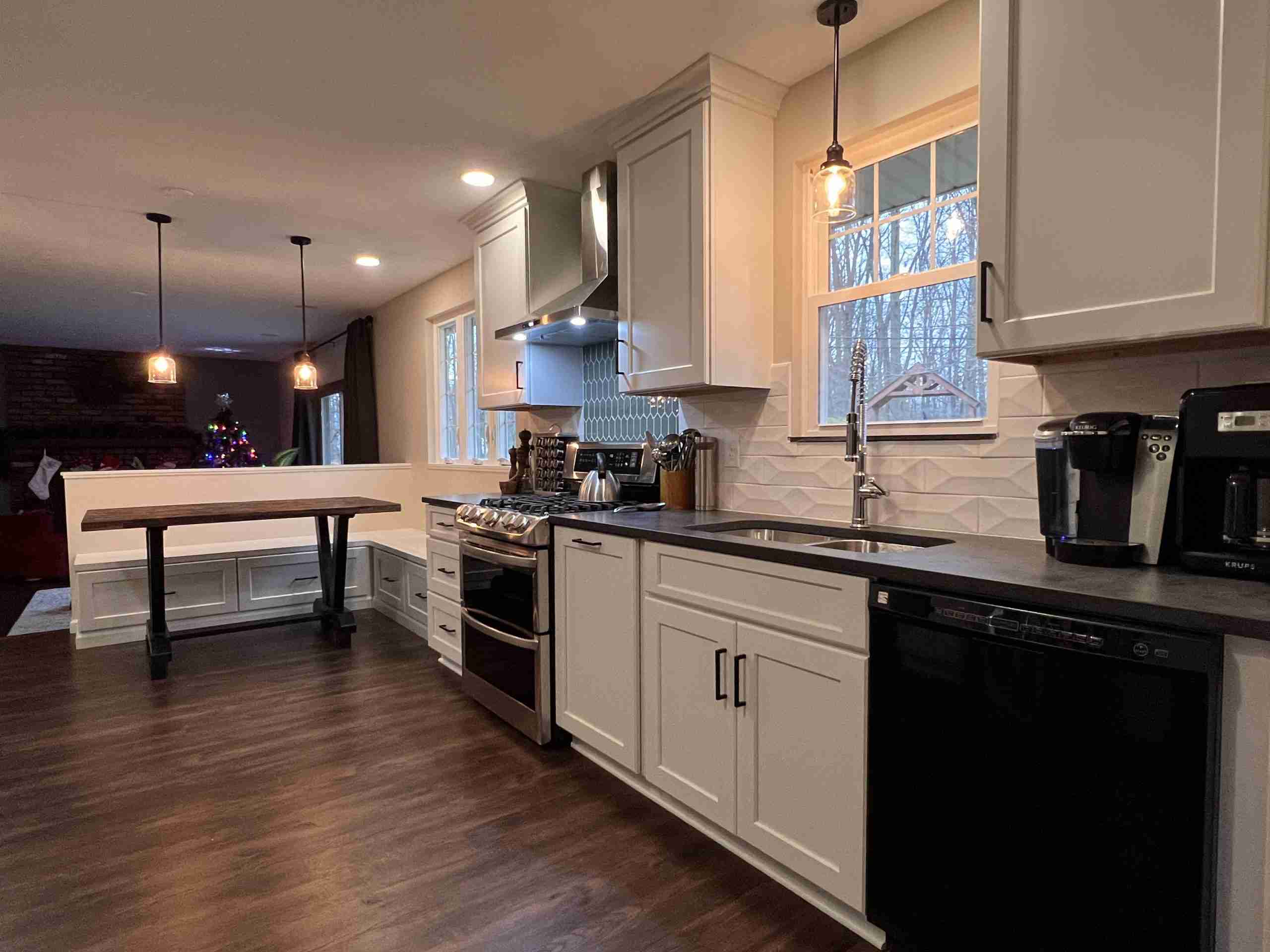 Quality craftsmanship and materials
Every stage of our construction projects undergoes a thorough quality check under scrutiny to guarantee that there is never an unfinished aspect of the work.
Respect the time that you spend together as a family
We give each home remodeling project the whole time and attention it deserves to ensure that you have an experience that is stress-free and completed on time.
100% guaranteed satisfaction
The explanation is straightforward: our job will continue until the meeting of standards.
We collaborate to assist your family in developing custom home remodeling designs. It will transform your house into a home that your loved ones can appreciate for many years.
We will collaborate on these designs. We create spaces of exceptional quality where your family can make lasting memories. Your household deserves a bespoke setting that enables you to unwind, take pleasure in, and develop to your full potential. In addition, new and growing families should also be able to afford high-quality home remodeling services. Because of this, we make it a priority to provide the most affordable prices possible without sacrificing product quality.
We are creating sumptuous environments by utilizing fine craftsmanship for the pleasure and contentment of our clientele.
Remodel Me Today is a full-service design-build remodeling contractor specializing in luxury design-build remodeling and significant home remodeling projects. Home remodeling is an art form that requires the careful blending of product updating and space planning with the existing surroundings to create a transition between the old and the new space. During the home remodeling experience, this process may result in many obstacles and other complications.
Personalize Homes. Create Visions. Execute Projects with RMT's Solutions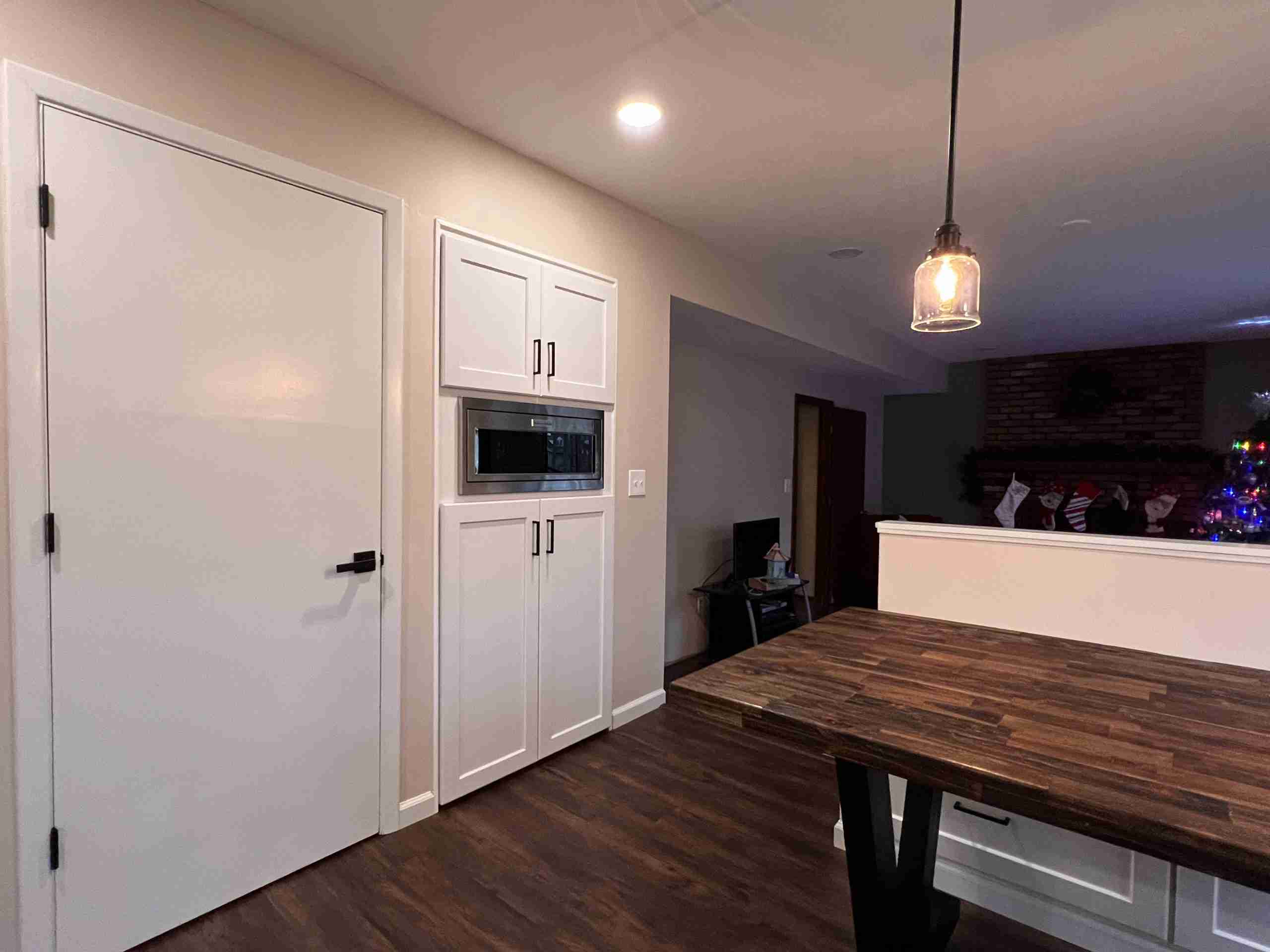 Remodel Me Today's approach to proactively anticipate surprises is to cautiously qualify both collaborating parties and work with the existing home plan in conjunction with the client's expectations. We make sure that we can meet the expectations of the client.
We systematically determine the clients' design requirements, space, structural limitations, and budgetary boundaries.
So, Remodel Me Today can assist their clients in conducting an in-depth analysis of the renovations they want. In addition, we have a consultation to provide their customers with a road map to follow as they journey through the home remodeling process.
The experience of remodeling one's home is fraught with many challenges and potential dangers. Remodel Me Today is aware that this is comparable to undergoing a mandatory operation to improve one's quality of life. No one is particularly enthusiastic about the experience of having elective surgery; instead, the focus is on the results.
Remodel Me Today, a quality remodeling contractor, approaches the home remodeling experience alongside their clients. It is a cooperative venture involving seasoned renovation experts, the clients' imagination, and lifestyle wish lists.
As a home remodeling contractor and trusted advisor, Remodel Me Today is responsible for guiding the process through design and ensuring that the experience is as painless and trouble-free as possible throughout the design process and all home remodeling improvements.
We are experts in transforming standard bathtubs into spacious walk-in showers. Are you or a loved one getting ready to enter their senior years? We all place a high value on our individuality and the security of owning our own homes. When it comes to remodeling, form, and function are both equally important considerations.
Both are yours when you hire Remodel Me Today! We transform bathtubs into walk-in showers with low thresholds so that you and your loved ones can maintain your independence comfortably and safely. When you work with us, we ensure that the design of your bathroom serves both your practical and aesthetic requirements without compromising.
Suppose you are looking for a reputable remodeling company. In that case, Remodel Me Today is ready to make your wishes come true and help turn your house into your dream home. A remodeled home not only adds value to the property but also makes it possible for the homeowner to feel more at ease by installing a stunning new kitchen or bathroom. In addition, you can impress your friends and family with a luxury kitchen area or add a comfortable new deck to make for great get-togethers and memories. Both of these options will help you create beautiful moments.
Cleveland residents can take advantage of the superior remodeling services provided by our business. So, whatever the size of the project, big or small, we can do it.
When a customer comes to us intending to have their home remodeled, we know they are placing their faith in us to construct something of the utmost integrity and use great effort. We always prioritize finishing each job to the same standards we uphold in our homes. By utilizing the best Cleveland offers in terms of materials and human talent.
Do not hesitate to call us and ask for our assistance; we are happy to help you.