Luxury Kitchen Remodeling
Luxury Kitchen Remodeling in
Olmsted Falls, OH
Homeowners must remodel their kitchens every 15–20 years, depending on their homes' age, to prevent their homes' value from decreasing over time. However, when it has been a time since the initial components of the kitchen were installed, the necessity of performing a comprehensive remodel of the area becomes more urgent. Remodel Me Today can make it possible to complete several kitchen remodeling projects on several levels.
Remodeling the kitchen is one of the things that can increase the home's value and improve the homeowner's overall level of satisfaction. In addition, the kitchen serves as daily life's center and social hub in many houses.
Because of this, our main objective is to learn about your taste, preferences, and requirements so that we can far exceed your expectations with our beautiful and high-quality craftsmanship.
Remodel Me Today designs from the classic style to the modern and the stuffy to the laid-back layout. A stunning remodel that satisfies the requirements and fulfills your lifestyle's functions will result from exquisite custom cabinets, sophisticated countertops, and meticulously polished hardware.
Are you considering having a professional remodel your kitchen to become a deluxe hangout spot for your loved ones and close friends? Then, you have arrived at the correct location at the appropriate time.
Remodel Me Today, the region's top luxury kitchen remodeling company can help you turn your dream kitchen into a functional space.
In addition, they will finish the work required to turn your dream kitchen into a functional space in your home.
Personalize Homes. Create Visions. Execute Projects with RMT's Solutions
Here at our company, we can work with kitchens of varying sizes and designs. Whether they start from scratch or remodel an existing space, the team at Remodel Me Today will give your kitchen a stunning appearance, functionality, and an appealing layout. Whether they start from scratch or remodel an existing space, they will make your kitchen look unique.
We know homeowners sometimes consider selling their homes and are interested in high-end kitchen remodeling options to make their kitchens stand out.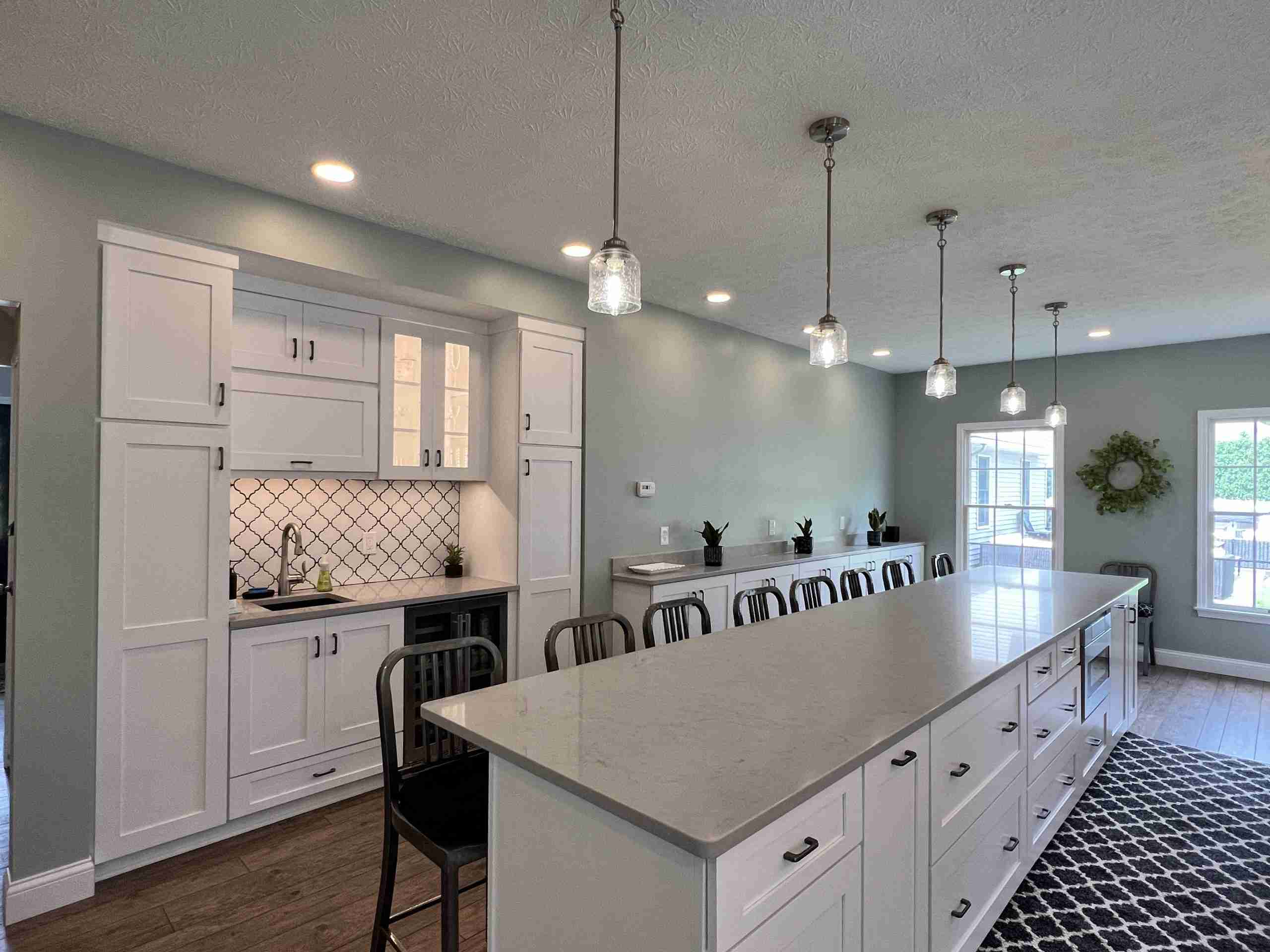 Our company will give you a reasonable, fair price and great value in a market where unscrupulous contractors may take advantage of you.
We will do this all while bringing you a lot of value. We will create a space for you that encourages the conception of new ideas and the development of new recipes.
Our team will use state-of-the-art equipment and materials to craft the luxurious kitchen of your dreams. We will include all your unique suggestions and ideas. At Remodel Me Today, we prioritize fulfilling the expectations of our clients and the people who live within the community where we do business. We put in a lot of effort as a team to earn your trust and ensure that you are satisfied with the work we do for you; this is of the utmost significance to us.
Choosing our company shows that you trust us to give you and your family the expertly designed-kitchen you deserve.
Kitchen quality should be a top consideration when buying a home. Most experienced real estate agents agree.
Remodel Me Today helps customers add value to their homes and enjoy their kitchens more.
The kitchens are used daily for various purposes, including preparing meals, socializing with friends and family, and carrying out chores. Unfortunately, the daily activities mentioned above are made more complex and less pleasurable because of the poor design and layout of many of the already existing kitchens. Homeowners can improve how their kitchens represent their lifestyle and perform well in high-demand situations by remodeling them. The homeowner will benefit in the long run from this improvement.
The primary difference between our skills and those of other contractors in every kitchen remodeling project is our ability to listen attentively to your wants. Then, be able to translate it into the design you want.
We have the design and construction know-how to translate your ideas and dreams into a designer kitchen that is as beautiful to spend time in as efficient and functional.
Remodel Me Today will help you update a small breakfast nook with a more efficient traffic flow. In addition, we can completely renovate an outdated kitchen space with custom cabinets and your favorite 21st-century culinary equipment.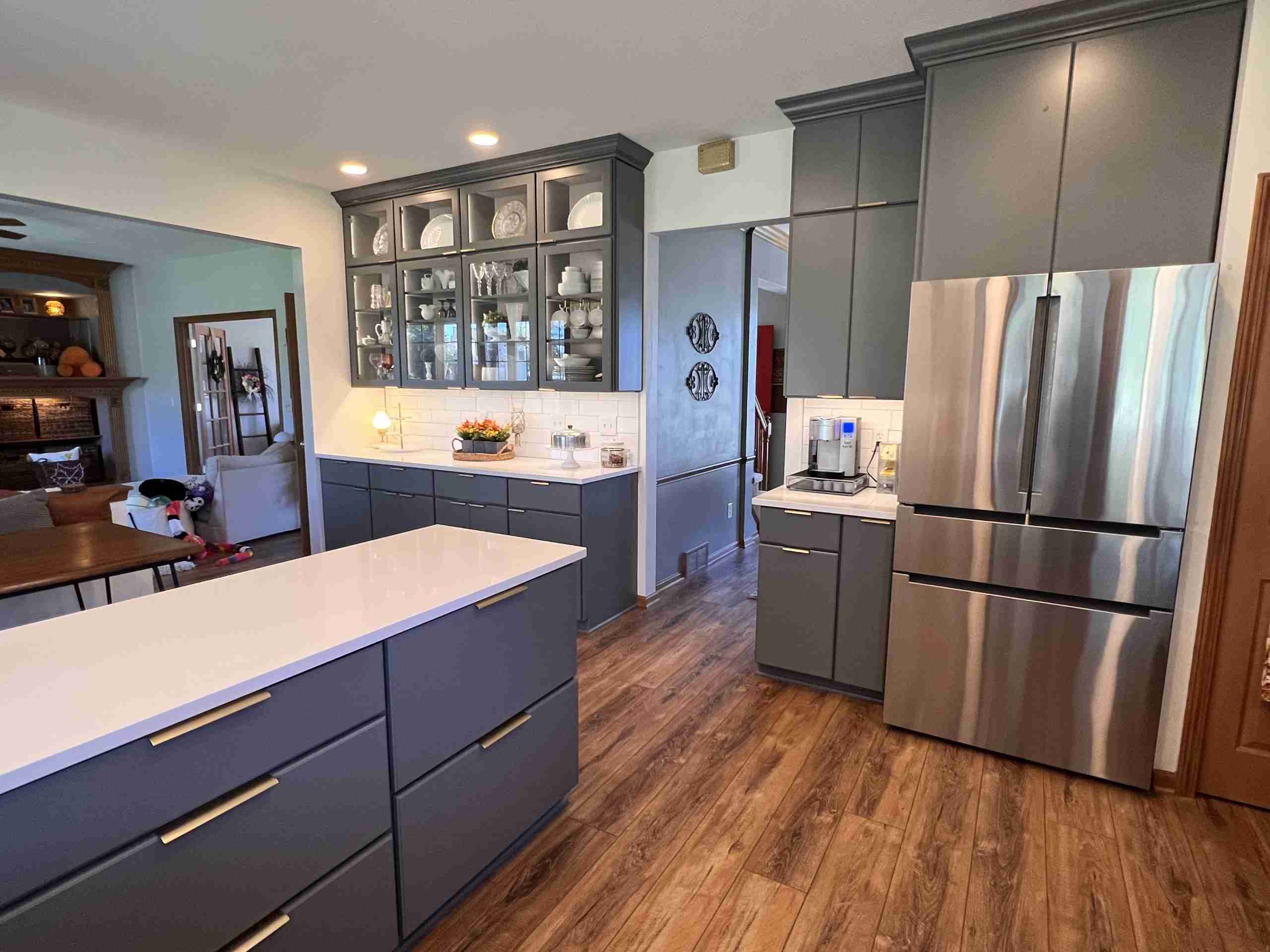 We consider ourselves master artisans when remaking worn-out and out-of-date kitchen areas. Our attention to detail is ultracareful. We will only use things of the highest possible standard regarding the components that make up our products.
We do not consider any kitchens we renovate to be construction projects. Instead, we see them as a work of art that we take great pride in cultivating from conception to completion.
Remodel Me Today is one of the few companies offering highly sought-after expert services in luxury kitchen remodeling.
Remodel Me Today can transform its customers' lifestyles and desires into a luxurious space they proudly show off to their friends and family.
By hiring Remodel Me Today, customers can take advantage of the company's extensive industry knowledge and the superior craftsmanship that goes into every job. In business for over two decades, Remodel Me Today has a proven track record of excellence.
Do you not deserve to have your kitchen remodeled to the point where it becomes a pleasant place to hang out, cook, chop, create, and bake if there is anything about it that you dislike?
Remodel Me Today's design and building crew is standing by, ready to help you make the kitchen of your dreams out of the kitchen of your ideas and imagination. You won't have to pay anything extra for this convenience.
Everyone cannot keep up with the ever-changing trends because they occur quickly. Therefore, we do not remodel kitchens following the fleeting fashion trends of the day; instead, we remodel them with luxury and the passage of time in mind. So, believe us when we say we will deliver a kitchen that will continue to be the epitome of elegance and sophistication for many years. Call us to set up a consultation for your high-end kitchen design.