Luxury Home Design Building
Luxury Home Design Building in
Olmsted Falls, OH
Remodel Me Today is one of a few select premier Cleveland custom home builders specializing in architectural Cleveland luxury homes. Remodel Me Today is a full-service home building general contractor that assists and advises their valued clients on every aspect— like new kitchen construction design, construction, project management, and construction management. In addition, remodel Me Today works with clients to balance their ideal personal family lifestyles and entertainment needs while staying within their investment budget.
Remodel Me Today works hard to establish a personal connection with each client. It ensures it fits their Cleveland luxury home construction needs best.
Remodel Me Today recognizes that the personal nature of creating a one-of-a-kind custom home necessitates clients interacting with their builder. Therefore, Remodel Me Today is a trusted advisor and qualified professional design-build firm.
Remodel Me Today has earned this reputation through thoughtful communication, being proactive, and always putting their client's interests first.
Remodel Me Today, as a luxury home builder, tailors its design and construction process to the needs of its clients rather than forcing them to conform to Remodel Me Today's methods and processes. This open-ended approach enables Remodel Me Today to offer personalized concierge services at each home design, construction, and warranty stage.
Remodel Me Today is committed to design, building excellence and client satisfaction.
Remodel Me Today has over years of combined experience providing high-end, luxury residential design and comprehensive custom home building expertise.
Remodel Me Today is known for its innovative home designs, authentic period details, unrivaled quality, and craftsmanship. Every home is designed and built with refined attention to detail to create the perfect balance of charm, character, and personality.
Our custom homes have received awards in numerous design and construction publications. Although we are proud of our achievements, we prioritize surpassing our client's expectations and providing a smooth and pleasurable home-building experience. We work from the beginning stages of design to the end stages of construction.
Personalize Homes. Create Visions. Execute Projects with RMT's Solutions
Remodel Me Today Philosophy
Our philosophy is that it should elicit excitement, joy, and pleasure when you come home and live in a home. A custom home should reflect the owners' personality and lifestyle and unify the interior and exterior spaces with the land and surrounding gardens. Everything begins with good design.
We listen to your dreams, desires, and concerns to design and build your ideal home.
The principals give each client and project individual attention from start to finish.
We make custom designing and building the best home for your lifestyle, property, and budget simple, easy, and enjoyable.
We'll walk you through our three-step design process, working at your pace and devoting our time and resources to resolving any issues that arise. We will only move forward with the work once you are delighted.
Initial Conceptualization
During this crucial stage, we learn about your preferences and ideas, your lifestyle, and the location of your new home. It incorporates into a personalized criteria project, which we use to design and prepare conceptual drawings, including floor plans, front exterior sketches, and site plan concepts. All your project requirements shall be seen creatively and artistically in these drawings. We only proceed to Step Two when you are ready.
Design Creation
We collaborate with our professional team to create preliminary computer-drafted "block-out drawings" after you have approved the conceptual designs. This exciting step will allow you to view computer drawings showing how your home will eventually look. Including all exterior elevations—making any necessary changes to ensure that it meets all of your design and project specifications.
Construction Planning
Once you have approved the preliminary computer "block-out drawings," we will proceed to finish your final construction drawings. These structural drawings include all necessary dimensions and details. Our construction drawings are the most detailed in the business.
The construction team's interpretation of the approved design is the most difficult challenge in the luxury custom home industry. A client may fall in love with a plan and choices only to be disappointed with the final result. However, Remodel Me Today bridges this gap and makes your dream come true.
What distinguishes Remodel Me Today is our commitment to understanding our clients' needs and our personalized approach to the design and construction process. We identify issues that need addressing to start a project and keep it moving smoothly. We anticipate potential problems, ask difficult questions so you don't have to, and walk you through the entire design, planning, and construction process from beginning to end.
Advantages of Remodel Me Today
Saving time
Cost-cutting measures
Single point of contact
Communication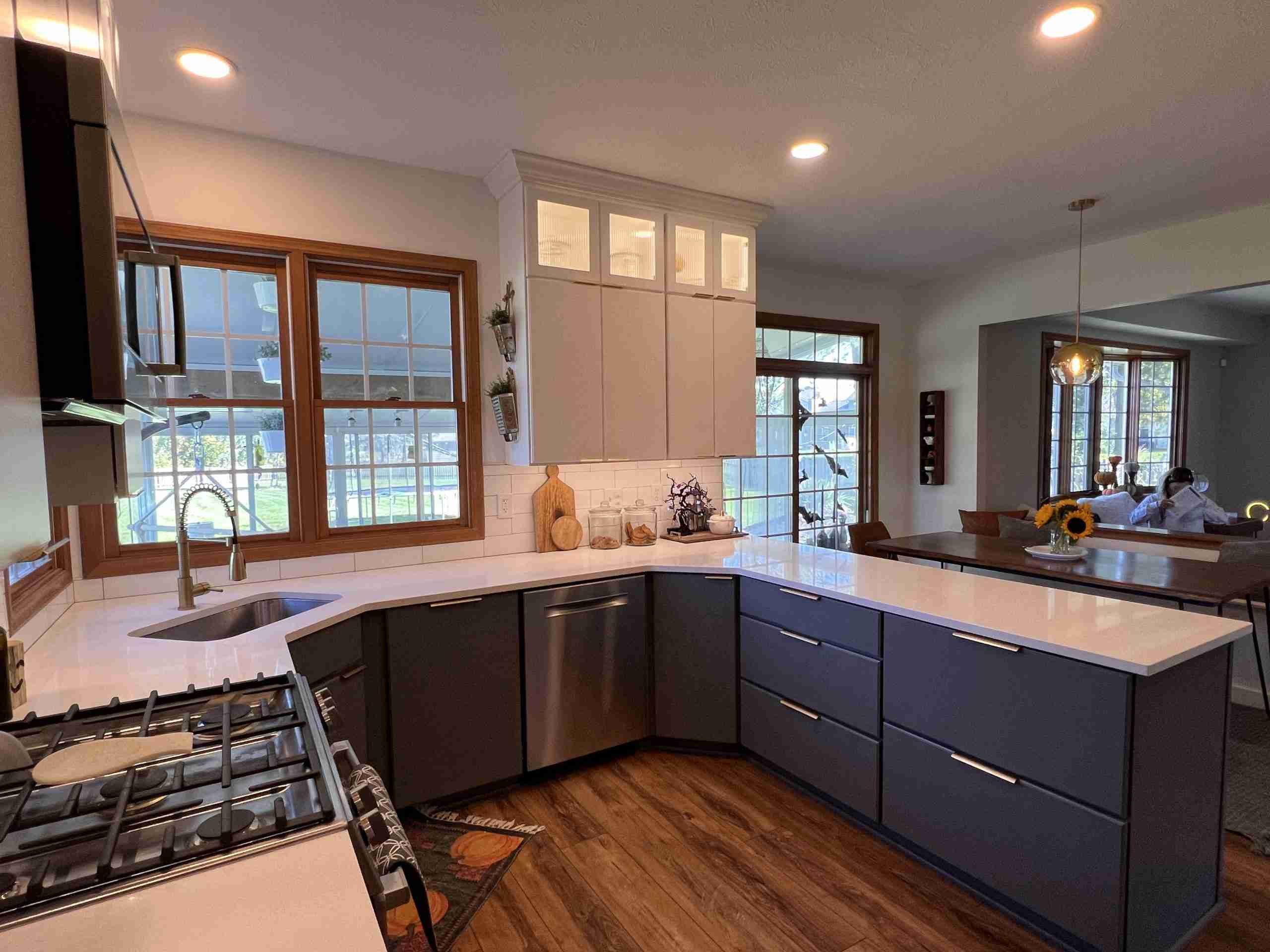 We will review your budgetary guidelines early in the design process and establish a price point we can agree on. We will target your budget throughout the design process and provide you with options and feedback to keep you as close to your budget as possible. If you go over your budget, we'll discuss it with you immediately so you can make informed design decisions.
We review and handle any difficult site conditions, site preparations, zoning variances, and demolition of existing structures to prepare for construction (if applicable). As a result, Remodel Me Today will always have a plan to deal with any of these conditions before construction to save you time and money.
Our personalized service continues when you move in. We want to ensure that everything works correctly and that you enjoy every aspect of your new home.
Building a new home can be an intimidating and frustrating experience, especially if you have a million questions and need help finding answers. We are here to alleviate some of that stress by getting the home-building process off to a good start.
Many modern luxuries of a home`s indoor comfort coincide with the backyard, with enviable outdoor kitchens and living areas. You will, of course, find fantastic master suites, ample garage space, and a variety of other beautiful amenities.
Our floor plans, including those for our luxury homes, are adaptable to accommodate individualized preferences and specifications.
Our mission is to, aside from being on time and within the budget, want you to live with the most elegant floor plans possible from our premium collection. These house plans cover various architectural styles, from beachy coastal homes to stunning craftsman mansions, striking Mediterranean homes, and everything in between. So, which one would be the best fit for your next home?
Call Remodel Me Today, and we can assure you that choosing us can make your dream a reality.