Custom Design Build Process
Custom Design Build Process in
Olmsted Falls, OH
Many families spend most of their time in the kitchen, called the "heart" of the home.
Remodel Me Today is creatively passionate about kitchen design in most ways that people wouldn't even begin to consider. Or perhaps you've been dreaming about your kitchen for years and know what you want. However, creating a custom kitchen from scratch can feel overwhelming because of all the available options.
Remodel Me Today designs and builds kitchens with a very particular and sophisticated style. Our ideas will add to your vision and add to the value a beautiful kitchen can bring to a household.
Standard Build Remodel Features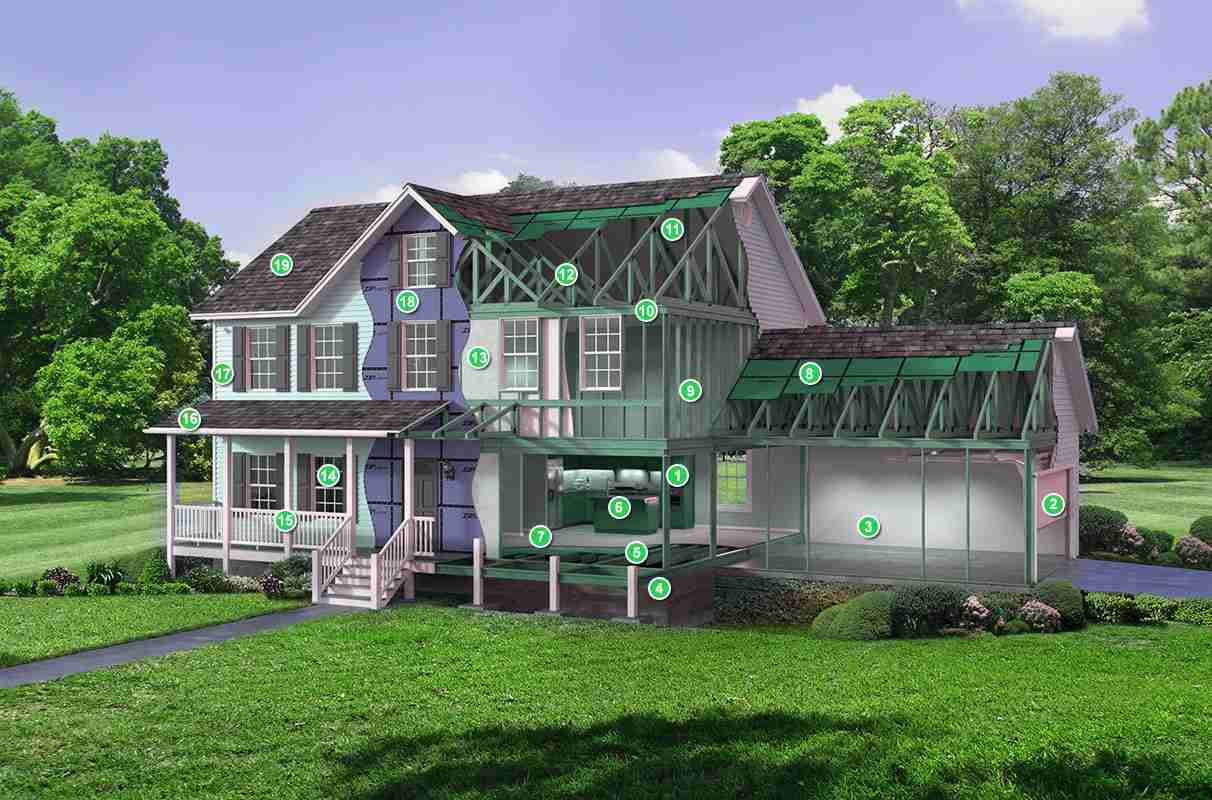 Choice of two appliance packages
Steel Insulated Door with Opener
Finished Garage Interior, Painted & Trimmed in White
Crawl Space Foundation – Standard at three Block Plus Cap
Two by six inch Floor Joists, 16 OC with Triple two by 12 Girders – Not two by eight inch joist with double two by 10 girders
Quartz Kitchen and Bathroom Counters
Three fourths inch Advantec Subfloor Nailed, Glued and Screwed
Half inch Zip System Roof Sheathing – Not OSB and Felt Paper
Two by six inch Framed Exterior Walls – 16 inches on Center – Not two by four inch Framed
Drywall Ceilings with Knockdown Finish
R-38 Flat Ceiling Insulation or R-30 Vaulted Ceiling Insulation
Two by four inch Custom Developed Truss System
R-19 Insulated Exterior Walls – Not R-13
Low E/Argon 400 Series Double Hung Windows – Not Builder Grade Series 100
Composite Front Porch Railings
Four inch Aluminum Gutters on all flat areas
Premium Carved Wood Vinyl Siding with Limited Lifetime Warranty
Seven sixteenth inch Zip System Wall Sheathing – Not OSB and House Wrap
Architectural Shingles with Limited Lifetime Warranty – Not 20 year three Tab Shingles
PROCESS
Our work at Remodel Me Today reflects our dedication to quality and our enthusiasm for enduring beauty. You will have the pleasure of making the decisions thanks to our Design/Build Process, while we will take care of the details.
Fixtures and Fittings of the Highest Quality
When it comes to giving your space a modern update, every little thing counts.
At Remodel Me Today, we have access to some of the most reputable manufacturers and distributors of high-quality fittings, like doors, handles, backsplashes, and other similar components.
Your idea will be brought to life by our skilled team as they collaborate with you from the beginning to the end, including the finishing touches!
Our designs come in such a wide variety of shapes, sizes, and finishes that it will be easy to find one that complements the aesthetic of your current space.
Discover
It doesn't matter if you pinned, swiped, shared, or liked it; your creativity is where we begin. The next step is for our team to evaluate your space's opportunities and limitations before streamlining your vision's overall concept.
Your initial consultation can either take place in person or virtually online, depending on which option is more convenient for you. During the meeting, we will get to know one another and discuss your ideas and vision for the new kitchen that you are planning. In addition, it is helpful for us to understand the motivations behind your home renovation project. By doing so, we will ensure that we address all of the requirements and preferences that are unique to your family.
Design
It is the place where all the magic takes place. Remodel Me Today will create a fully detailed visualization package for you after documenting every inch of your space so that you can better see the possibilities.
After we have finished with your consultation, we will proceed to measure your space. After that, we will use our cutting-edge design software to incorporate the information you provided into a stunningly original layout for your kitchen. In the process of design, this is an essential step. It takes a great deal of experience, careful attention to detail, and a lot of time for us to draw, design, and render a project. It requires determining how to lay out your space more attractively and effectively, considering its functionality and aesthetic appeal. You will be able to get an accurate depiction of how your finished kitchen will appear thanks to the high quality and full color of the renderings that we provide. We will examine every facet to ensure that the room meets our requirements. After that, we will generate a comprehensive scope of work and estimate the project's total cost based on the design you provided.
Specify
Get in the shopping mood! We will guide you through every decision regarding the fit and finish of your space. Remodel Me Today will provide you with various materials, fixtures, and accents carefully chosen to bring your design to life.
When we are satisfied with the layout of your kitchen, we will move on to the next exciting step, selecting the appropriate finishes. After that, we will go shopping for your tile, flooring, plumbing fixtures, and lighting in addition to your countertops and flooring. We can go to slab yards and showrooms together if you would like. Still, if you shop on your own, we can provide you with a list of our preferred vendors, and you can go to them whenever it is convenient for you. If you are interested, do not hesitate to call us!
We'll meet with the designer and project manager a week before construction begins.
During this meeting, we will finalize all of the details regarding the construction process. We will go over what you can anticipate during the construction process, down to minor details such as parking and work hours. In addition, we will provide you with a link to our real-time calendar so that you are aware of everything that is occurring on your project daily.
Build
At this point, we are ready to start building. The majority of the essential choices are ready. The work on the framing, piping and wiring, drywall, surface installations, finish carpentry, and trim is going to be started by our tradespeople now.
The installation of your new kitchen is under the supervision of a project manager assigned to your team. They will be at your location to meet and oversee any trade partners working on your project. During this project stage, your project manager will ensure that implementation of every detail is there, and they will remain in contact with you throughout the construction process.
How we build
Every step of the Design/Build process includes an element of the Remodel Me Today, thanks to how we do business. It ensures that you will have unrestricted access to any necessary guidance and have faith that we use the most cutting-edge products to construct your home.
Remodel Me Today guarantees the quality of both our workmanship and our materials. If, after a few months, we find that some of the caulking needs to be touched up or if your soft close drawer stops closing correctly, all you have to do is give us a call. We will do everything to take care of the problem. Our good name is riding on the outcome of this.
Personalize Homes. Create Visions. Execute Projects with RMT's Solutions
Remodel Me Today Inc. pledges from the first time a client contacts RMT, and through every step and stage of the project, every person and skill is devoted to them. With a combined experience of over 50 years in the trades, RMT has built its heritage one project at a time, establishing a reputation for performance, integrity, and responsibility. RMT was built upon the value of delivering what was promised, and its resiliency was based on its unceasing quest for continuous improvement in the remodeling business.